*** Note: The actual date for this event is the 23rd, not this this Thursday! Sorry for the confusion! ***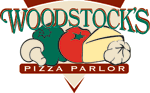 Back at Mark and Laura's old stomping grounds, Calapooia Brewing is being hosted atSuds and Suds in Corvallis for Brewer's Night, inside Woodstocks Pizza. While all our events are noteworthy, the promo at 'Suds is not to be missed and is usually a packed house for the occasion.
For those that don't know, Mark, Laura, and myself are all Woodstocks/Suds Alumni and have many fond memories of our time working there during college. And our favorite Suds bartender and close friend, Julie, will be on the bar the same night as our promo. It's always a special treat to be able to come back to a place where we have so much fun!
We'll be bringing a selection of fan favorite brews, and as usual there will be a raffle with lots of 'Pooia swag to give away as well. So come join us this Thursday evening for some great Pizza, good friends, and the best microbrews in the Willamette Valley from Calapooia Brewing!
dc